Welcome To ICF Malaysia Chapter
ICF Malaysia is a local chapter of International Coach Federation, USA. As an NGO, our members are Certified and Trained Coaches. We advocate the benefits of Coaching to the general public and organize activities for Continuous Professional Growth of Coaches.
Message from  Grace Lee, PCC, President 2020-2022
---
Dear esteemed members of ICF Malaysia,
The International Coaching Federation (ICF) defines coaching as partnering with our clients in a thought-provoking and creative process that inspires our clients to maximize their personal and professional potential. This definition resonates with me as I believe in partnerships that inspire and create opportunities for others to maximize their potential.
My journey as a coach began with self-reflections that allowed me to better understand my deepest desires, i.e., why I chose to do what I do and the higher purpose for my life. I find being true to my own passion has led me on a purposeful journey of serving ICF Malaysia in various capacities in the last four years. The alignment between passion and purpose serves as a powerful channel for developing meaningful relationships, and this, I believe, can spark greater connections and engagement within ICF Malaysia and the larger coaching community.
You have to find what sparks a light in you so that you
in your own way can illuminate the world. – Oprah Winfrey
As ICF Malaysia embarks on a new season, I've met with the new executive committee and am excited to begin strategizing and planning towards achieving the following priorities:
INSTILL: Equip and empower ICF members to develop and deliver high quality of professional coaching services.
INFLUENCE: Increase ICF Malaysia's visibility through partnerships with selected business associations and regulatory bodies, i.e., HRDF, Ministry of HR, etc.
IMPACT: Serve the community at large by coaching and empowering leaders at non-government organisations (NGOs), especially youth organisations.
Let us unite for the greater good of ICF Malaysia, as we discover and deepen our passion for coaching. Let us build up one another and fine tune our coaching skills in order to rightly represent ICF in Malaysia and work together to realize ICF's vision to have coaching as an integral part of a thriving society, and every ICF member representing the highest quality of professional coaching.
To do this, I'd like to invite you to complete a short survey and share with us how we can better engage with you and together, take ICF Malaysia to the next level.
Best regards,
Grace Lee, PCC
President of ICF Malaysia (2020-2022)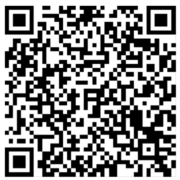 Connect & Celebrate
January 2021

For ICF Malaysia Members ONLY

---
LAST CALL!
Registration End Date: 8 Jan 2021
MCC Live
February 2021
---

Subscribe to our Newsletter



---
ICF COACHES



---
Featured Coaches
[wp_posts_carousel template="default.css" post_types="coach" all_items="30″ show_only="id" exclude="" posts="" ordering="random" categories="32″ tags="" show_title="false" show_created_date="false" show_description="excerpt" allow_shortcodes="false" show_category="false" show_tags="false" show_more_button="true" show_featured_image="true" image_source="thumbnail" image_height="100″ image_width="100″ items_to_show_mobiles="1″ items_to_show_tablets="1″ items_to_show="1″ slide_by="1″ margin="5″ loop="true" stop_on_hover="true" auto_play="true" auto_play_timeout="2400″ auto_play_speed="2000″ nav="true" nav_speed="800″ dots="false" dots_speed="800″ lazy_load="false" mouse_drag="true" mouse_wheel="true" touch_drag="true" easing="linear" auto_height="true" custom_breakpoints=":"]
ICF Malaysia Board of Directors 2020-2022
Grace Lee, PCC.
President
Jeffrey Cheah.ACC
Immediate Past President
Ranjinath Muniandy .
Vice President
Siti Hajar.ACC
Hon. Secretary
Roslina Abdul Manap.ACC
Hon. Treasurer
Patricia Liaw.PCC
Events Director
Michele Lum.PCC
Communications Director
Viviana Widjaja.ACC
Membership Director