ICF COACHES



---
Featured Coaches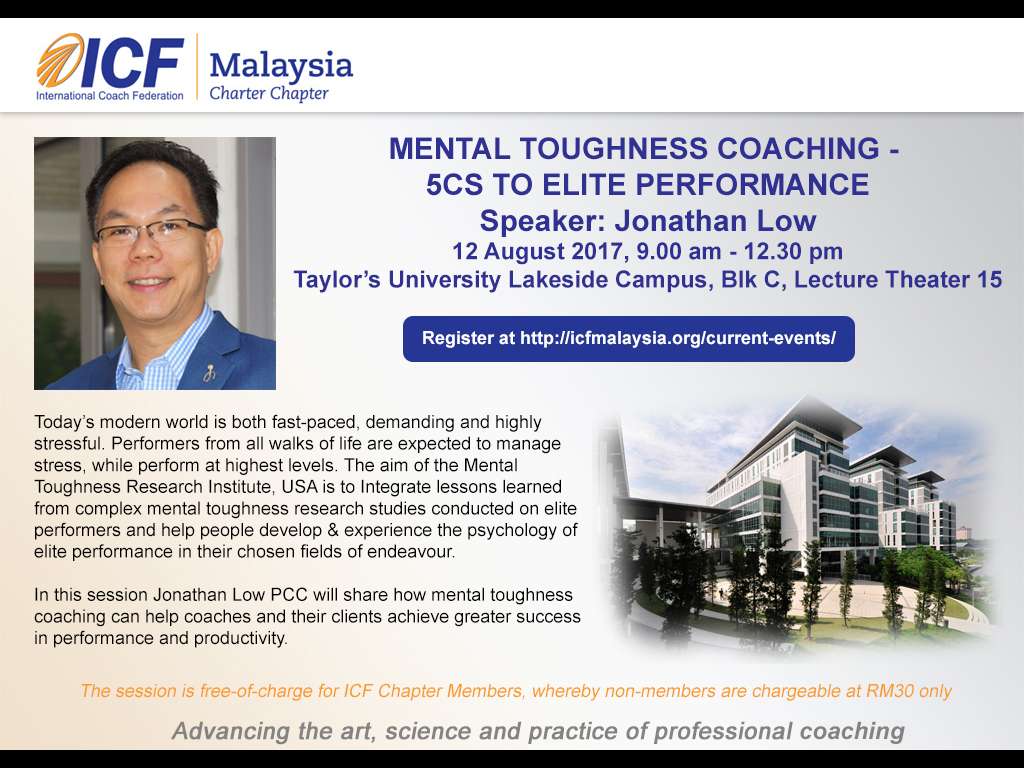 8 November 2017
INTERNATIONAL COACHING SUMMIT

Engage | Empower | Thrive
Save the date… ICF Malaysia presents the 2017 International Coaching Summit Wednesday, 8 November.
Let's build a coaching culture together! 
The early bird ends on 8-August 2017. On 9-August 2017, the ticket rates will increase. 
Register to be an exhibitor! 
Listen to Florence Lam ACC & Rita Shah PCC speak about professional coaching on BFM's Raise The Game programme:
Is Coaching the New Norm?
ICF Malaysia Leadership Team 2016-2018

Rosalyn Tan
Hon. Treasurer

Khoo Sim Choo PCC
Communications Director

Grace Lee ACC
Events Director