ICF Malaysia International Coaching & Leadership Summit Speakers
The ICF Malaysia presents the 2017 International Coaching & Leadership Summit Wednesday, 8 November.
Better Leadership with Coaching Culture!
The International Coach Federation's (ICF) local registered ICF Malaysia Charter Chapter is in her 12th year. We are proud to present the 3rd biennial Conference this November 8th, bringing together coaches, business leaders, human resource professionals, and all parties interested in leadership development across Asia Pacific as well as from other continents.
The conference theme is: Engage | Empower I Thrive
We are most grateful to have such a diverse and passionate group of speakers, to contribute a  transformational learning-experience with interactive content and actionable take-aways for our participants.
---
Jessica Lockhart, ACC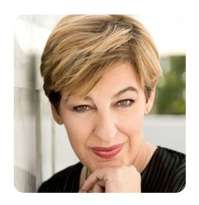 Jessica J. Lockhart created humanology on the basis of theoretical, academicand personal knowledge. Humanology works with and for human beings and is a new discipline that combines academic and scientific knowledge with personal experience in order to help human beings understand who they are and what the world means. And to question their reality and grow beyond their current limitations.

It works on the basis of a human being model that clarifies, explains and clearly pictures the key components of any person. Linguist, coach, teacher, mentor, international speaker and author of several books (The Optimist in You; What Story do You Tell Yourself?; Kariboo and Coaching for You), J. Lockhart offers professionals and clients a new paradigm to interpret human beings and all the tools they may need to implement their new understanding and move forward. Creator and developer of Humanology, Optimism Coaching and Personal Essence, her works are opening new avenues of research and knowledge and helping human beings understand themselves better.
Summit Topic: Understanding Your Clients Better. A New Humanology Paradigm.
Humanology is a new discipline that works with and for human beings by combining academic and experiential knowledge. It offers a very simple but complete model that explains the key components of any human being, thus helping coaches and other professionals with practical tools and strategies.
This presentation will explain the four key components of human beings: personal essence, beliefs, worldview and personal sphere but will focus on how to handle personal spheres and their contents to empower and help clients. Personal spheres house all the intangible assets we human beings treasure. They are unbreachable and completely personal and each person has their own. Understanding them is one of the keys to handling relationships and self­ esteem.
Experience Jessica and her fascinating topic on November 8th!
---
The official ICF International Coaching & Leadership Summit Venue Partner –
Putrajaya International Convention Centre (PICC)
The Official ICF International Coaching & Leadership Summit Hotel –
Le Meridien Putrajaya  
All Summit participants will receive a preferred rate within the window of November 3rd through 12th, 2017.
This rate includes breakfast and the free shuttle to/from the PICC the day of the Summit.

INTERNATIONAL COACHING & LEADERSHIP SUMMIT
Engage | Empower | Thrive
Kuala Lumpur, Malaysia – Wednesday, 8 November 2017