ICF Malaysia International Coaching & Leadership Summit Speakers
The ICF Malaysia presents the 2017 International Coaching & Leadership Summit Wednesday, 8 November.
Better Leadership with Coaching Culture!
The International Coach Federation's (ICF) local registered ICF Malaysia Charter Chapter is in her 12th year. We are proud to present the 3rd biennial Conference this November 8th, bringing together coaches, business leaders, human resource professionals, and all parties interested in leadership development across Asia Pacific as well as from other continents.
The conference theme is: Engage | Empower I Thrive
We are most grateful to have such a diverse and passionate group of speakers, to contribute a  transformational learning-experience with interactive content and actionable take-aways for our participants.
---
Elena Espinal – Ph.D., MCC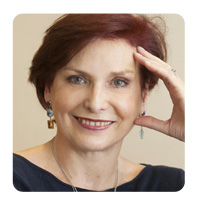 Dr. Elena Espinal (Ph D) is a Master Certified Coach (MCC) by the ICF, and has twenty nine years of experience in leadership development training and coaching, facilitation, strategic planning, and team building services.
She was born in Argentina, moved to Mexico in 1998, leaving behind the foundation of the first School of Coaching acknowledged by the Secretary of Education and a Company, Team Power (México) dedicated to prepare high performance teams. She has worked with people from different cultures (Indigenous, and people of different social and cultural backgrounds).
Elena has worked in more than 30 countries of all continents with individuals and organizations, especially Europe, Kenya and Tanzania, Israel, India, China. Elena is bilingual: EnglishSpanish, and speaks and understands French, Italian and Portuguese. She has worked as cited below, with Fortune 500 companies, Governments and NGO´s, with great results for the clients. The last 6 years, she is a committed worker for establishing Diversity and Inclusion in Companies and Governments and has formed the first group of 14 blind coaches creating today an organization for generating work for them, called: Coaching con Visión (Coaching with Vision).
As an educator she founded and manages a Mastery in Organizational Human Development with Coaching training in the University of London (Mexico).
Dr. Elena Espinal background is based in Biology and Medicine, through a Doctorate in Dentistry (PhD), a Master in Pathology, and has been Researcher at the National Commission of Atomic Energy being researcher at the CONICET and worked in England, Germany, Switzerland and Denmark through it. She is Lic. In Psychology and Master in Health and Human Services., with deep knowledge in Ontological Coaching, Philosophy, Systemic Coaching, Positive Psychology and teams performance. She has also a Mastery in Human and Organizational Development of the Universidad de Londres (Mexico).
She is acknowledged as an outstanding lecturer. She presented a conference at TED in México in 2012, and was encharged of coaching all the conferencists of TEDx DF for 2 years. She presented her work almost in all the continents and did it also in various ICF Meetings: Washington (2014), Colombia (2015), Mexico (2013, 2014, 2015) ACTO (2015, 2016). She was keynote speaker in Coaching Congresses in Argentina, Spain, India, Colombia, Brazil, Perú, among others. She has been honored by the Argentine Association of Coaching (AAPC) as a Master Coach and as Honorific Member with Julio Olalla, Fernando Flores and Jim Selman.
Summit Topic: Human Basis for inhabiting a new future
Focusing on the challenges in the everchanging corporate environment. You will learn effective ways to unleash potential for sustainable performance.
Since its origin, the mission of coaching has been to assist others in generating a future that is not going to be a simple continuation of the past.
Is part of creating a new and different future, the ability for innovating. And innovation doesn't happen only to have new ideas, but changing the cultural practices that generate our reality. Understanding our historicity, how our way of thinking and looking at the world has mostly been inherited, and how even emotions and moods have to do with this and shape our relationship with future, will enlighten our way of looking at human beings, teams and companies.
Experience Elena and her fascinating topic on November 8th!
---
The official ICF International Coaching & Leadership Summit Venue Partner –
Putrajaya International Convention Centre (PICC)
The Official ICF International Coaching & Leadership Summit Hotel –
Le Meridien Putrajaya  
All Summit participants will receive a preferred rate within the window of November 3rd through 12th, 2017.
This rate includes breakfast and the free shuttle to/from the PICC the day of the Summit.

INTERNATIONAL COACHING & LEADERSHIP SUMMIT
Engage | Empower | Thrive
Kuala Lumpur, Malaysia – Wednesday, 8 November 2017