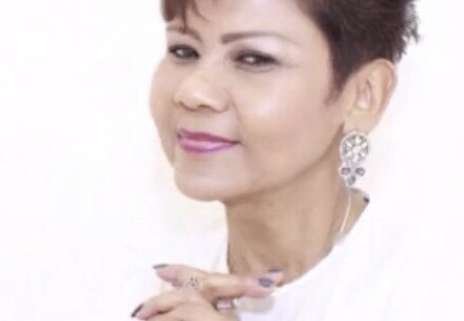 Personal Profile
Rohaizan provides a safe space for leaders, millennials and professionals to bring their thoughts and dreams to the table without fear of being judged, criticised, discouraged or chastised. The trademarks of her work are her unique blend of 30+ years of corporate and coaching experience. She connects with her clients at a high level of trust to create insight, collaboration and experiential learning and align strengths and values to inspire transformative personal development. The result enables peak individual and business performance.
"Deep at the heart of my coaching practice is my commitment to the belief that life is about leadership. Discovering and coming to terms with how we lead our lives, how we see our world, our values and our strengths help us find clarity about what we want to accomplish, what options are available for us, what changes we might choose to make and how and when we are going to do it.
My brand of coaching is unique to me and my own transformative experience as I lived my own life – as a young graduate with aspirations, as a mature woman climbing the corporate ladder, as a seasoned professional participating in, leading and influencing corporate change, as a spouse and life partner, parent, daughter, sibling and friend, going through the many different stages of meaningful roles and relationships.
Life is indivisible and when I help my clients achieve their own personal goals and successes at work or at home, they develop a meaningful outlook and become successful in all other areas of their life."
Rohaizan is Creator of The Leadership Factor and Chief Executive Coach & CEO of TLF Global Consultancy PLT, a Malaysian transformation, leadership development and coaching consultancy. She is no stranger to the corporate world of which she's been a part for over 30 years. Twenty-one of those years were spent in GLCs, working directly with illustrious and visionary Chairmen of the Board who had been given mandates to impact Malaysia's national growth and development in transportation, risk management, financial services and property development.
She later ventured into consulting, strategy and advisory roles with her own consultancy and 2 large Malaysian conglomerates which had grown from humble beginnings as entrepreneurial ventures into mega property and infrastructure developers. She also served on the Board of one of the Conglomerate's public listed companies as well as several other Boards in its group of companies.
Rohaizan's real-life strategic change and transformation experience, her years of learning and practising change management and change leadership have not just made her passionate about driving change in organisations. More than that, her passion is for personal change and transformation because ultimately, it's people who make change and transformation happen in organisations.
Areas of Practice
Executive Team Coaching & Development
Leader Transition & Top Team Alignment
Leadership Development
Visioning and Strategic Planning
Mission & Vision Creation, and Alignment with Stakeholder Expectations
Cascading and Achieving Mission & Vision
Performance & Results Coaching
Transformation & Change Leadership
Culture & Behavioural Change
Values Coaching
Work Life Balance
Succession Planning Management Development
Executive Career Development
Executive On-Boarding
Executive Out-Placement & Reorganisation
Expatriation, Cross Cultural Effectiveness & Repatriation
Transformation & Change Leadership
Culture & Behavioural Change
Values Coaching
Work Life Balance
Education
Master of Business Administration
The Asian Institute of Management
Manila, the Philippines
Bachelor of Science in Economics, Magna Cum Laude
The University of Wales
Aberystwyth, the United Kingdom
Accreditations & Certifications
ICF Associate Certified Coach (ACC)
Certified Master Performance Coach (CMPC)
Neuro Linguistic Programming Practitioner, ABNLP Certified
NLP Coaching, ABNLP Certified
NLP for Business (Management), ABNLP Certified
Mandatory Accreditation Programme for Directors of Public Listed Companies
Advocacy & Non-Profit Contribution
Vice-President 1
BPW International – Damansara, Malaysia
An Affiliate of the International Federation of Business & Professional Women, Geneva
Contact Details
Email: rohaizan.sallehudin@rohaizan.com
Skype: rohaizan.sallehudin
Web: www.rohaizan.com
LinkedIn: www.linkedin.com/in/rohaizan/
Tel: +6012 9158932
https://icfmalaysia.org/wp-content/uploads/20180212-Rohaizan-ACC.jpg
557
464
admin
http://icfmalaysia.org/wp-content/uploads/icflogo.jpg
admin
2018-02-15 11:57:02
2019-11-26 11:23:08
Rohaizan Sallehudin