Personal Profile
An award-winning Executive Coach to corporate executives, business leaders, ambitious professionals and senior academics, Rita partners with clients to "think differently, think brilliantly" in an increasingly complex and fast-moving environment.
Building creativity, agility and resilience are some of the areas that Rita focuses on in her work with clients. Her thought-provoking, challenging yet supportive approach helps clients expand their perspectives, break through personal barriers and cultivate a mindset that enables them to reach their full leadership potential. Her clients value her ability to listen without judgment and help them centre themselves.
Rita has lived and worked in Asia, Europe, and the US, and continues to work with clients internationally and across industries, including banking & finance, FMCG, oil & gas, broadcasting, automotive and education.
Over the past 20+ years, Rita has gained experience in multinational and entrepreneurial environments. She started her professional life as a lawyer, worked for several years in the publishing and media industry and later founded a design and production company which exposed her to international business complexities. Her diverse experience means she can fully relate to clients from varied backgrounds.
As part of her pro bono work, Rita is a Business Mentor at the Cherie Blair Foundation for Women, a Mentor for the Lean In Career Programme, and served as Board Director of the International Coach Federation Malaysia Chapter for two terms from 2014-2016.
Coaching Specialisation
– Board and C-level Coaching
– Conversational Intelligence ® Coaching
– Leadership and Communication Coaching
– Cross-cultural Leadership Coaching
– Women Leaders
Coaching Qualifications and Accomplishments
Recipient of the Global Coaching Leaders Award 2017.
Credential level of Professional Certified Coach (PCC), International Coach Federation (ICF).
Certified Professional Coach (CPC) qualified in executive, organisational, business & life coaching.
Conversational Intelligence ® Advanced-level Coach.
Intelligent Leadership Certified Coach.
Over 2,500 hours of professional coaching experience.
Executive Coach to 90+ leaders.
Business Mentor at the Cherie Blair Foundation for Women UK, helping women in business worldwide to excel.
Mentor for the Lean In Career Programme.
Mentor Coach to student coaches, guiding them in the practical application of coaching theory and preparing them for ICF credentialing.
Certified iWAM Assessment Consultant and Harrison Assessment Practitioner.
Board Director, International Coach Federation Malaysia Chapter 2014-2016.
Company Profile
Founder & CEO, The Success Lab
The Success Lab is a boutique Executive Coaching Consultancy which helps companies in a diverse range of industries to introduce REAL change in the thinking and approach, and consequently the performance results, of their people. Visit us at The Success Lab.
Client Testimonials
"Having worked with professional coaches at various stages in my career, I can say without hesitation that Rita was by far the best. One of the many qualities of her coaching stems from her essential talent to be culturally sensitive, to respect my nature as an introverted leader and to help me use my strengths to effect change.  In the challenging and disruptive environment of my industry, it is critical for me to be more agile and play my part in leading my organisation towards the future. Working with Rita, I found myself becoming more open to trying new and different management approaches. I started to engage more effectively with my team as well as strengthen my leadership presence amongst my peers and superiors. My experience of working with Rita has been very positive and I received a lot of value from our sessions. I recommend to any leader – work with Rita to prepare yourself for your next level, and for the future."
Nor Haimee Zakaria, Chief Finance Officer, Bank Rakyat
"Rita supported me in defining my role as a leader in a new cultural environment. She gave valuable insights to the experiences I made in my first weeks in Malaysia and helped me to develop a better understanding of the culture, expectations and behaviour of my local employees. This enabled me to better connect with the teams and become a more effective leader. She asked very thoughtful questions which led me to new considerations, perspectives and solutions. Her friendly and open attitude created a very open and trustful atmosphere which gave the space to discuss very personal topics as well. I would with absolute confidence recommend Rita to any leader who is looking for a highly effective, friendly, open and honest Executive Coach."
Jan Peter Bredehoeft, Director-Operations, BASF-Petronas Chemicals
"Rita helped me through a critical transition when I decided to retire from GE after 35 years of service. She asked excellent probing questions to help me sort through my options in a way where I could continue to add value and leverage relationships that I built up in the ASEAN region over the last 25 years. She helped me think through how to prioritize family, work, service, health and fun. As a result, I have made good progress in implementing my post-GE plans, which include numerous board positions, an Executive-in-Residence with a leading business school and speaking opportunities. Further, my life is more balanced now than it was. Thank you for your big help, Rita!
Stuart L. Dean, Former CEO of GE ASEAN
"Reflecting back on the 20 months after the completion of Rita's coaching programme for our department heads, I can with absolute confidence attest to the value Rita has brought to the company. Rita's coaching has been truly transformative, developing our senior managers into inspiring leaders. The long-term value that Rita's coaching expertise has brought to the company and the positive impact on our business is immeasurable. I highly recommend Rita as an Executive Coach to any company seeking to raise leadership capabilities at the senior level."
Peter Lenhardt, MD, A & H Meyer, Malaysia
"As my coach, Rita was a great source of support and helped me develop strategies to handle some very challenging issues in my position while I was based in Malaysia. She was an excellent sounding board and also provided advice on stress management and work-life balance. She challenged in a constructive way and guided to effective solutions. I would recommend Rita to anyone seeking to improve their leadership skills.
Judy Harmey, Assoc Prof of Biochemistry, Royal College of Surgeons in Ireland
Contact Details
Email: rita.shah@thesuccesslab.com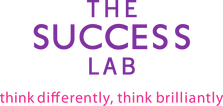 https://icfmalaysia.org/wp-content/uploads/Rita-Shah-icfmycp.jpg
124
102
Ranjinath Muniandy
http://icfmalaysia.org/wp-content/uploads/icflogo.jpg
Ranjinath Muniandy
2017-10-27 15:01:10
2018-04-23 14:19:38
Rita Shah