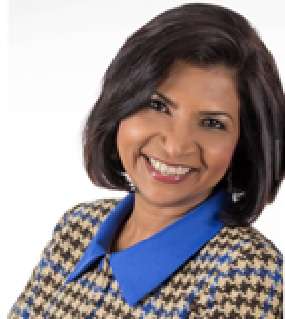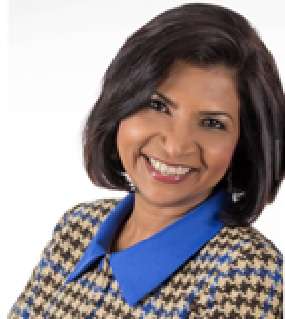 Dr Frances Penafort, MCC
Dr. FRANCES PENAFORT is a Master Certified Coach from International Coach Federation, USA. Her background is coloured with a myriad of work experiences. This includes being an academic for 24 years, a management consultant to MNCs in Malaysia and overseas (Finland, Denmark, Australia, China, India, Singapore, Thailand and Brunei) as well as being an executive coach to organisations, both public listed as well as government-linked.
Her strong passion in her executive coaching experience has enabled leaders and their teams to break mental barriers and 'raise the bar'. She herself continues to pursue this value.
Her clients have described her key strengths as her sincere concern for them, strong listening skills, deep level of patience and a high level of professionalism. She provides a 'safe' platform for her clients to explore their strengths and talents that help them to ignite a higher level of confidence in crafting strategies to achieve their set goals.
Coaching Specialisation
Executive Leadership Coaching
Executive Performance Coaching
Talent Development Coaching
Managerial Skills Coaching
Behavioural Coaching
Qualifications & Certifications
Bachelor in Accounting (University Malaya)
Masters in Accounting (University of Southampton, UK)
PhD in Accounting (University Malaya)
Professional certifications – Certified Global Mindset Consultant to Build Global Leadership (Thunderbird, USA)
Coaching for Greater Effectiveness Program – Centre for Creative Leadership
Behavioural psychometric certifications – D.I.S.C. (USA)
Certification for the Behavioural and Career Coach (USA)
Coaching & Training Experience
Maximus International Australia – coaching leadership teams of Australian based insurance organisation in Asia
E & O Berhad – property, investment and hotel based organisation – coaching senior management teams in organisational development interventions and interpersonal development
Thunderbird Global School of Management (US) – designed and developed Global Mindset certification workshops with Prof Mansour Javidan from Thunderbird
Petronas (Oil and Gas) and TNB (Energy) – designed, developed and facilitated Global Mindset Programs for their management teams
Egnatia Academy – a market research and consultancy org – coaching senior management teams in the areas of Executive Leadership and Executive Performance
Maxis Sdn Bhd – a telco org – coaching senior management in the areas of Talent Development, Managerial Skills and Behavioural Coaching
Philips Malaysia – an MNC – coaching senior management in the areas of Managerial Skills and Behavioural Coaching
Columbia Asia Group – coaching senior management in the areas of Culture Change
Melbourne Business School – coaching and training Telkom Indonesia managers in developmental areas of Global Leadership
Bank Rakyat – coaching and training teams in building resourcefulness and resilience – Winner's Mindset Program
Global Experience
Her global experience expands to various countries in Europe and Asia – China, India, Denmark, Finland, Singapore, Brunei, Thailand and Australia.
Positions Held
President of International Coach Federation Malaysia Chapter (2011)

enhancing the Branding in the corporate arena
sharpening Competencies level
strengthening Cohesiveness level
Contact Details
Mobile: 6012-3951912
Email: frances@gpsforprofessionals.asia
Web: www.gpsforprofessionals.asia
https://icfmalaysia.org/wp-content/uploads/frances-penafort.jpg
319
285
Ranjinath Muniandy
http://icfmalaysia.org/wp-content/uploads/icflogo.jpg
Ranjinath Muniandy
2019-05-07 04:26:09
2019-11-26 11:17:28
Frances Penafort