Click For More Past Workshops
[wp_show_posts id="92199″]
10 January 2015 Chapter Meeting 
Up Close with … Tessie Lim 
BUILDING YOUR REPUTATION & CREDIBILITY AS A CORPORATE COACH

Core Competencies
0.75
Resource Development
0.75
Program:
Tessie will share her views on what it means to be a "corporate coach" and provide examples of how some of these corporate coach competencies and skills are linked to the ICF Core Competencies.
Key takeaways:
Awareness on what it takes to be a corporate coach
Awareness of the process of the overall steps within the organization: from submitting proposal to conducting needs analysis to providing reports and presenting exit documents.
Understanding corporate coaching as a business, not a service.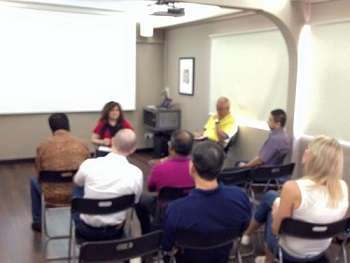 Click For More Past Workshops
[wp_show_posts id="92199″]