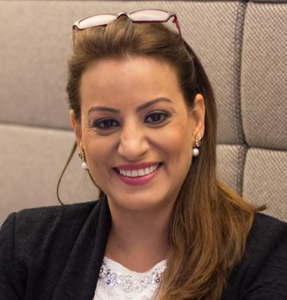 July 2017 Chapter Meeting
Up Close with ... Jasveer Malaney

Core Competencies
TBA
Resource Development
TBA
Event details
Date
Time
Fees
Saturday, 8 July 2017
9.00 am - 12.30 pm (GMT+8:00) Kuala Lumpur
ICF Malaysia Members: Free
Non Members: RM30
Speaker:
Jasveer Malaney, PCC, is an executive coach with over 20 years of experience in coaching & facilitating for hi-potential leaders and teams. She leverages her 10 years of corporate & entrepreneurial experience with The World Bank, Scotts Holding Group and Kelly Services to enhance their leadership capabilities.
She currently serves on the Exco as the President of the ICF-Singapore Chapter (2017-2018) and has been actively involved with building the Coaching Community. She has served on the Exco as President Elect & Membership Chair (2016), Vice President (2012-2013), PR Chair (2010-2011). She played key organizing roles in the Asia Pacific Coaching Conference in 2010 and 2012. She Chaired and organised the Symposium on "Coaching for Future" during the Coaching Week 2015.
Session Title:
COACH AS A LEADER
Session Description:
In this interactive talk, Jasveer will share ways for becoming the person we want and becoming the Coach we would like to work with. Using the 12 core competencies in developing the role of the Coach in facilitating the awareness for self and their clients.
Introduce structure and ways to engage self to create continued success in enhancing their skills & capabilities. Best practices in creating & leading self to draw out the best resources and self-lead and be a Coach Leader.
Session Takeaways :
Visit the 12 core competencies,
Creating awareness for self and their clients learning styles.
Exercises to create ways to make continued success in enhancing their coaching capabilities.
Practices in leading self to draw out the best resources and self-lead and be a Coach Leader.
Practicing Mindfulness
Webinar with ... Teri-e Belf.
SYNCHRONIZED LISTENING©: A BEING COMPETENCY USING CACTUS WISDOM
This webinar is FREE for ICF Malaysia members only and non members have to purchase a ticket for RM45.
ICF Malaysia members, please log in to register for the webinar.
Core Competencies
1.5
Resource Development
-
Event details
Date
Time
Fees
Tuesday, 25 July 2017
7.00 pm - 8.15 pm (GMT+8:00) Kuala Lumpur
ICF Malaysia Members: Free
Non Members: RM45
Speaker:
Website: http://successunlimitednet.com/ http://www.belfcoach.com http://www.wrinklewisdom.com/
LinkedIn: https://www.linkedin.com/in/teri-e-belf-b02ab671
Teri-E Belf, MA, CAGS, and the world's 1st MCC, is a purposeful and inspiring coaching pioneer and leader since 1987 offering personal and professional coaching, coach training and coach mentoring on 5 continents. She is the Founder and Global Director of Success Unlimited Network® (SUN), with ICF accredited ACTP, ACSTH, and CCE Coach Training and Certification Programs rooted in life purpose and spirituality. Her books (selectively translated into 6 languages), Coaching With Spirit, Simply Live it UP, and Facilitating Life Purpose, plus 30 Amazon publications, workshops, keynotes, media appearances and YouTubes reveal her contagious enthusiastic passion for coaching and living.
Referred to as 'the Grandmother of Coaching', she helped launch the profession and continually contributes to its evolution.
Some highlights:
Created and chaired the 1st ICF Credential, Accreditation and Continuing Education Committee to launch the profession of coaching.
 Founding Member of Association of Coach Training Organizations (ACTO).
Board member, Personal and Professional Coaches Association (PPCA).
 Member ICF Ethics Committee and CoP.
Taught coaching as Adjunct Faculty in 7 colleges and universities
 Delivered 125+ presentations and several keynotes specifically about coaching.
 Recipient, Coaching Global Leadership Award at World Coaching Congress.
As an avid writer about coaching, she is a frequent contributor to The Coaching News, the Ethics Newsletter of the Coaching World andCHOICE
Magazine and Coaching Time.
I coach, train coaches and mentor coaches for over 30 years, (50,000+ hours)and I still love it!
Session Title:
SYNCHRONIZED LISTENING©: A BEING COMPETENCY USING CACTUS WISDOM
Session Description:
Coaching invites a return to oneness, wholeness, and our competency, Active Listening, paves the way. How do we listen? What do we listen for with our head brain, our body (including emotions), and the universal whisper? What happens when we hold objective and subjective perspectives at the same time? What is synchronized listening and how can we experience it?
Engage in thought provoking dialogue about strategies needed to clean and clear our insides in order to access the universal web. Experience 2 exercises: 1) how to delete self-talk and 2) how to transform listening from the bottom line to the top line. Observe a demonstration of a simple yet powerful technique aimed at coaching the 'doing' through the lens of 'being'.
This presentation is fun, inspiring, insightful and hazardous to your status quo.
Session Takeaways :
To increase awareness of the internal dimension of listening:
How to delete self-talk to open the space for universal listening
How to partner with clients in a space of objective and subjective togetherness
Learn how to apply spiritual principles for enhanced listening
Learn how to coach the 'doing' through the lens of 'being'
How to transform listening from the bottom-line to the top-line
Core Competencies :
Active Listening, Coaching Presence, Establishing Trust and Intimacy
August 2017 Chapter Meeting
Up Close with ... Jonathan Low

MENTAL TOUGHNESS COACHING - 5CS TO ELITE PERFORMANCE
Core Competencies
TBA
Resource Development
TBA
Event details
Date
Time
Fees
Saturday, 12 August 2017
9.00 am - 12.30 pm (GMT+8:00) Kuala Lumpur
ICF Malaysia Members: Free
Non Members: RM30
Speaker:
Jonathan Low PCC CSP works with corporations especially in the banking, financial, property, education, tourism and hospitality sectors to measurably improve their leadership effectiveness and business performance in the areas of Service Quality, Sales Performance, Leadership Communication and Team Development.
Jonathan has more than 25 years of professional & international business experience in executive positions in the service industry and has worked with executives and their leadership teams throughout Asia and the Middle East. Prior to his executive coaching, speaking and consulting career, he has held several positions in key leadership and executive roles with various global five star hospitality groups in Asia.
Jonathan is a ICF Professional Certified Coach (PCC) and a Certified Coach with Marshall Goldsmith Stakeholder Centered Coaching, working with executive teams to measurably improve their leadership and organizational effectiveness. He is also the certified advanced coach by Six Seconds Emotional Intelligence (EQ), 6D of Breakthrough Learning Co, (LAB) & CRG Profile Consultant and uses the tools ,resources and knowledge to help organizations model excellence and peak performance at the workplace.
CEO of Global Success Learning Academy group of companies, a Certified Speaking Professional (CSP) and one of Asia leading Sales & Service Mastery & Leadership Success Coach, Jonathan has also successfully delivered his high energy, fun and highly engaging programs to international participants (ranging from executives to senior managers and directors) across Asia Pacific & the Middle East), besides being a transformational speaker at numerous international conferences.
Website: www.GlobalSuccessLearning.net
LinkedIn: www.linkedin.com/in/jonathanlow
Session Title:
MENTAL TOUGHNESS COACHING - THE 5CS TO ELITE PERFORMANCE
Session Description:
Today's modern world is both fast-paced, demanding and highly stressful. Performers from all walks of life are expected to manage stress, while perform at highest levels. The aim of the Mental Toughness Research Institute, USA is to Integrate lessons learned from complex mental toughness research studies conducted on elite performers and help people develop & experience the psychology of elite performance in their chosen fields of endeavour.
In this session Jonathan Low PCC will share how mental toughness coaching can help coaches and their clients achieve greater success in performance and productivity.
Program Outline:
By the end of the session, you will be able to:
a) Understand the definition and psychology of Elite Performance
b) Embrace the latest research on the unique mental toughness qualities (5 Cs) of elite performers in various high-perfomance domains
c) Experience the psychology of elite performance through Mental Toughness Coaching (MTC)
INTERNATIONAL COACHING SUMMIT
Engage | Empower | Thrive
Kuala Lumpur, Malaysia
Wednesday, 8 November 2017
** The early bird ends on 8-August 2017. On 9-August 2017, the ticket rates will increase. **
This 2017 International Coaching Summit is a dynamic event designed to strengthen connections within the coaching community and offering cutting-edge learning to build a thriving coaching culture in Asia. This is an opportunity to advance towards mastery in the latest coaching techniques using neuroscience, industry best practices and research leveraging how coaching creates sustainable value for individual development, team development and corporations in the private and public sectors.
To register with an early bird discount click here: https://www.eventbrite.com/e/international-coaching-summit-tickets-32081679166
Let's build a coaching culture together!
Sponsorship/Exhibiting Opportunities:
Sponsoring the International Coaching Summit is a great opportunity to showcase your engagement to place Human Capital at the top of the list of your priorities. To learn more about the Summit sponsorship packages, to be a part of "Advancing the Practice of Coaching" or be an Exhibitor, please click here: http://icfmalaysia.org/international-coaching-summit_sponsor
Speaker Opportunities:
We are looking for presenters who can help create a one-of-a-kind attendee experience. If you feel your subject-matter expertise and facilitation skills offer a high level of attendee engagement and would be a great fit for this event, we invite you to learn more and apply. The deadline for application to contribute as a speaker for the conference is extended to May 25th 2017. Please apply here: http://icfmalaysia.org/international-coaching-summit_speakers